Top 10 Resources At UNLV That Will Save Your Life
10. RELAXATION ROOM
Our Student Recreation and Wellness Center offers so many services for students, including a relaxation room located on the second floor in the Rebel Wellness Zone, which has been voted the best kept secret on campus! This room offers a quiet space with automated massage chairs that are FREE for students to use. Come down and enjoy a 15 or 30-minute session for your convenience.
9. PHARMACY
The Student Recreation and Wellness Center has more to offer than just massage chairs. We have an on campus pharmacy located in the Wellness Center in the SRWC. There students may fill prescriptions and purchase over the counter medications with NO sales tax! You can get things like cough medicine, allergy medications, and eye drops for a very small price. The pharmacy says, "We serve students, faculty/staff, and dependents of faculty/staff. We strive to offer low, competitive prices on many prescription and over-the- counter medications."
8. ASK ME BOOTHS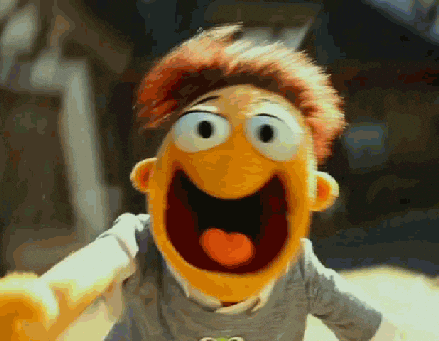 Beginning a new semester of school can be overwhelming. Each semester you may find your classes are in different buildings that you cannot find, your classes may seem harder and harder, and it may be difficult for you to keep track of everything you need to do. Our Ask Me Booths are here to help! At the beginning of each semester for about a week, there are booths located all around campus offering free planners for students, free coupon books for places around campus and different places in Las Vegas, and a friendly face to help you learn your way around. So don't hesitate to drop by and grab yourself some FREE things!
7. OIT SOFTWARE
Our Office of Information and Technology is always looking out for students, so they offer free and discounted software downloads for students! Students may download many different Microsoft and Adobe software through our OIT website for free and limited charge. Say goodbye to spending hundreds of dollars are computer programs!
6. REBEL COPY AND SEND
Do you need to send something by snail mail like they did in dinosaur times? Well don't fret! We have our very own Rebel Copy & Send services located on the first floor of the Student Union. They offer a wide variety of printing and shipping services to students, alumni, faculty, and staff. They accept cash, checks, and credit cards!
5. COUNSELING AND PSYCHOLOGICAL SERVICES
The Student Recreation and Wellness Center also houses our CAPS office, located on the first floor in the Wellness Center. Here, students can meet with a counselor or psychologist to help them stay focused on their mental and environmental health when transitioning into college. Whether a student is struggling with living away from home or they just need someone to talk to, these services are free for students! Just call and schedule your initial intake appointment to get more information.
4. CIRCULATION DESK
Our University Libraries offer a wide variety of resources for students. Students can check out items including:
- Video cameras and GoPros
- Cameras
- Laptops
- Projectors
- Microphones
- Head Phones
- Phone chargers
- Etc.
Don't be afraid to browse the Libraries website or visit our circulation desk to see the different pieces of equipment available for students to borrow.
3. SEXUAL HEALTH
The Rebel Wellness Zone, located on the second floor of the SRWC offers many different resources to assist students in awareness of sexual health.
Keep Your Rebel Covered is UNLV's sexual wellness and healthy relationship programming. The Healthy Rebels leads the campus through many different events in things such as live streaming, workshops, and other programs on relationship communication, STD's and STI's, birth control, and safer sex. In the Rebel Wellness Zone, students can also stop buy and pick up items such as feminine care products and contraceptives.
2. WRITING CENTER
Located in the Central Desert Complex in Building 3, the writing center is open to assist students. Here, the writing center consults with students at any level and in any classes to help them develop strategies to better build their papers. Students may come with nothing written or an entire essay written, and a consultant will meet with them to help them better organize their ideas so they can be written effectively. This is a FREE resource and students may call ahead to schedule their appointments.
1. ACADEMIC SUCCESS CENTER
The Academic Success Center offers many different services to students. It is here where students can come for FREE academic coaching, tutoring services, and bridge programs. If students are having any difficulties organizing their work and staying on top of studying, the academic coaching services can help students get through the semester while still balancing their hectic schedule. The tutoring services are also great for students who may find themselves struggling in a specific class, so feel free to drop by for some help.
REMEMBER: All of these services on campus are here to help UNLV students succeed! So don't hesitate to take advantage of all of the different resources this campus has to offer.