Learning Through the Eyes of a College Professor
It's inevitable when you come to college, you will experience some apprehensions. For instance, you're not going to know what type of professors you're going to get, you might not know if you're going to enjoy the classes you take, and you aren't going to know if you're going to pass the class or not... Fortunately, you're not alone and there is faculty and staff to support you through the process.
Some of the greatest lessons I learned during my four years in college are:
First, it is essential to learn how to learn. This seems pretty simple, right? But, it takes some time to learn if you prefer flashcards or if you learn better by reading 50 pages from a book and remembering it word for word.
Second, learn what classes you enjoy taking. In my first year seminar, one of my professors told us to take at least one fun class every semester to keep yourself sane. Personally, I have taken Pilates, PEX courses (recreation class in the gym), and even decided to minor in psychology, because those classes interested me the most.
Finally, I learned there is nothing more rewarding than the lessons that a professor can teach you. Nothing beats the joy and delight you get from a professor, who enjoys their job as much as the subject they are teaching.
I am currently taking KIN 424: Professional Development in Kinesiological Sciences, taught by Dr. Emmanuel Ayim. I have taken multiple social psychology courses that teach you why you are the way you are around people and how to react in certain situations. While these classes were incredibly interesting, KIN 424 is my favorite.
I've learned how to grow within myself. I have never taken a course that taught me as well as helped grow in my future career before. The material we cover in class really resonates with me. Not only is the material important, but Dr. Ayim teaches based on what he has read or learned himself, pulling from personal experiencse and professional knowledge.
In the attempt to showcase the care and support Dr. Ayim offers, I decided to interview him. In this interview, I asked him to give a little bit of his advice to incoming students and share some things about himself to better understand how and why he does what he does.
Here are the questions I asked:
I. Do you enjoy being a professor? Why or why not?​
​Dr. Ayim replied by saying that he loves being a professor. He thinks that this is his calling and purpose in life, because he wants to help students succeed. Dr. Ayim starting teaching soccer when he was about 20 years old. A fellow colleague told him he had a natural teaching quality with the way he could explain difficult actions in an easy-to-understand manner. After that he became a Teaching Assistant, while pursuing his Masters in Sports Administration at Grambling State University. Shortly after, he began substitute teaching in 2001.
II. What is a piece of advice you could give to an incoming student, freshman or transfer?​
"Get connected with UNLV. Research shows that the more connected you are to your university, your chances of graduating increase." He also advises students to get involved in student organizations on campus, especially ones related to their academic major. He suggests, forming study groups could also make your college experience fun, while increasing your likelihood of passing your classes. He also stresses that students should go to the gym often and attend sporting events for UNLV. Lastly, Dr. Ayim encourages students to learn the culture of the campus, explaining that when you truly feel connected as a Rebel, you will be more likely to enjoy your time here. "Synergy cannot be underestimated."
III. If you could choose any place to eat (that is located on campus) for an entire semester, where would you choose?​
Being that Dr. Ayim lives a healthy lifestyle, he chose Greens to Go, which is a salad bar located in our Student Union. He said that there is a variety in the foods they offer, such as wraps and custom-made salads. He jokes by saying he probably wouldn't gain weight and it would make his wife happy!​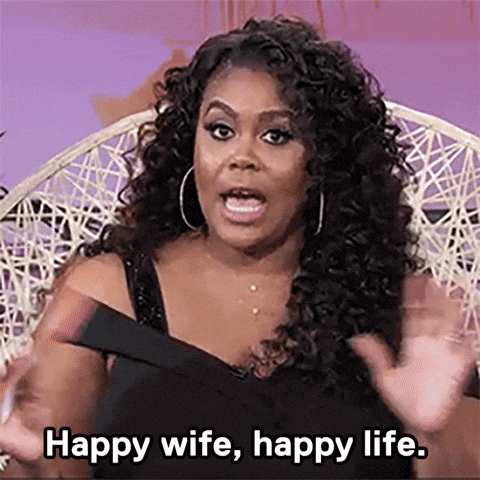 IV. What was your favorite thing to do when you were in college? What is your favorite thing to do in Las Vegas?​​
Dr. Ayim played NCAA soccer in college and continued playing after. Fun fact, he ended up being a US Soccer All-American. His favorite thing to do at the University of Dayton was "scoring goals and rocking my university's colors." His favorite thing to do as a professor in Las Vegas is to take his kids to the park and let them be kids.
V. What is your favorite memory of being in college, and how do you recommend students get involved to make the best out of their college careers?​
His response was surprising, but motivational. He explains his favorite memory was graduation. At commencement, you learn that all the hard work you've been putting in, pays off. All the hours spent in the classroom, and the homework, all the exams and books you've read, were worth it when you walk across the stage. You have a sense of accomplishment and realization that you finally did it.
Lastly, I asked Dr. Ayim said if he had any last bit of advice to give to incoming college students or even current students, he would encourage them to, "Have an open mind, have a curiosity for knowledge and allow yourself to learn from your professors and from your subjects, because ultimately your journey here at UNLV will transform your life, and enjoy the ride."
I thank Dr. Ayim for his time and participation in this interview.
As always, if you have any questions or want to learn more from Dr. Emmanuel Ayim or myself, feel free to reach out.
XOXO, Gossip Girl