I Tried (Almost) Everything on Campus, So You Don't Have To
First and foremost, this is not a ranking of food on campus. I'm not a professional chef nor food critique. If you are interested in the food being ranked, I would contact Guy Fieri. I'm sure as an alumnus, he'd be more than happy to help! Without further ado, here is my opinion - that is not qualified, putting that out there again - on all food that the campus has to offer.
Coffee Bean & Tea Leaf
Coffee Bean has pretty great teas, and for the summer season, they have a mango cold brew tea and black cherry cold brew tea. Starbucks might have Pumpkin Spice lattes, but Coffee Bean has a Cookie Butter latte that I would pay $10 for (not really, I don't have that kind of money. But if I did, I'd use it to buy Cookie Butter lattes.) At the end of the day, whatever coffee joint helps you write your papers at 2 am will work!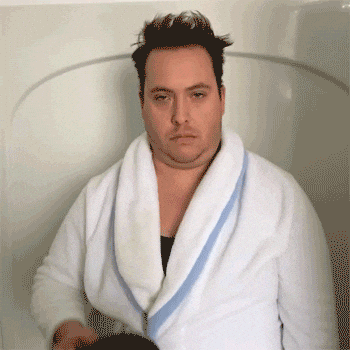 The Einstein Bros. Bagels
Bagels are one of the many reasons breakfast sandwiches became acceptable. Okay, that's probably not true, but come on! There's nothing better than a bagel as a breakfast sandwich. If you like bread and breakfast, there's something for you here. I'm obsessed with Einstein and never bother looking at the menu now, because I get the same thing everytime. If you're in the mood for more than just a regular bagel, you have quite a few options. Einstein has breakfast sandwiches for the sweet and savory person in you. Shameless shout-out to their turkey bacon avocado sandwich on a potato roll! If you're not looking for food and want a drink, their coffee is pretty fantastic. I'm also a lemonade connoisseur and would put their lemonades in my top five list of best lemonades.
5/5 (remember how I said I wouldn't rank stuff? This is the one exception.)
Panda Express
Who doesn't love Panda Express? This place has something for everyone. They're quick, efficient, and make good food. Panda is a great place, and the prices never really change. The best part: they always give you free samples. Long line? No problem, they offer you samples. A good sample is life changing, or at least makes a difference to your stomach's cry of hunger. Panda is also iconic because who doesn't love their orange chicken? It's also impossible not to love a place when their mascot is a panda.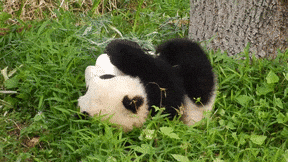 POD Market
The POD Market is a favorite of mine and probably a favorite for most students. For those who have never been to POD, it's essentially a very clean 7/11 inside the Student Union. A lot of the vending machines around school have snacks, but the prices are a lot higher than what you could find at the POD Market. POD has ice cream, frozen pizzas, mac 'n' cheese, ramen noodles - anything you could find at a gas station. It's a great place to have on campus, and I love going there. Prepare for the snacks!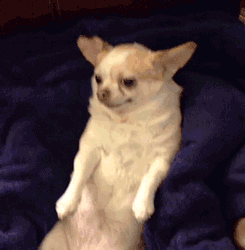 Starbucks
Oh yes- Starbucks. Starbucks is available to students in the SU. I have spent hundreds of dollars there (and I'm only talking about the one on campus), and I will continue to do so. It is so hard to not be that Pumpkin Spice latte girl because their drinks are fantastic. Every season brings a new collection of drinks, and you're bound to love at least one. My summer favorites are the strawberry acai, mango dragonfruit, and the very berry hibiscus. Their winter drinks are what I crave the most, though. You can't make me happier than when I have my crème brûlée latte. Their pastries are great, sandwiches are incredible, and I love splurging for a protein box when I can. For me, this is a must. And uh, Gaga is a fan, too.
Steak n' Shake
I live nearby the South Point, which is home to Vegas' first Steak n' Shake. My family went at least once a month because it was a cheap restaurant, and their food is always good. Imagine my happiness when I found out we had one on campus. It's a great alternative to the always busy In-N-Out across from campus, and you have a lot more options when it comes to burgers. Their milkshakes also come in more flavors, which taste fantastic with their shoestring french fries. If you haven't tried Steak n' Shake yet, I encourage you to!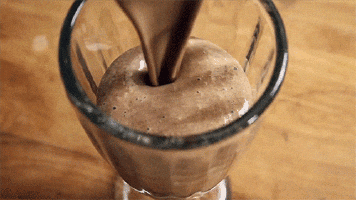 Subway
If I did the math, there would most likely be hundreds of different combinations of sandwiches. You can customize it for yourself to make the perfect sandwich. (It's almost like you made it yourself, except not at all.) They also have deals every day of the week, so if you like turkey sandwiches, go during the day it's cheaper! They also have the best chip selection and cookies I'd sell my brother for (sorry, Derian.) Next time you're hungry, why not "Eat Fresh"?
(Editor's Note: I did the math, and you can make at least 3,572 sandwiches. -Michael)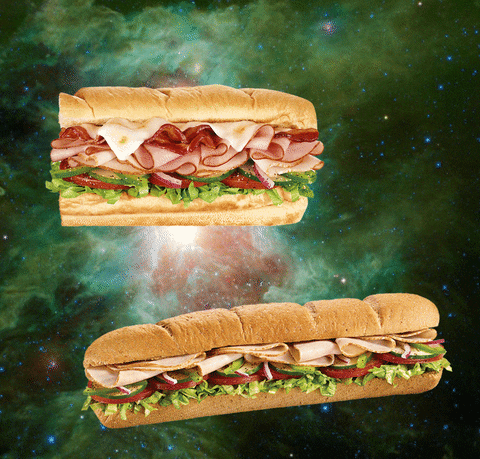 Soho Sushi Burrito
I don't like seafood of any kind. "Well, what about sushi?" No. "How can you not like sushi?" I can't stomach fish, it's just not going to happen. "Have you tried it, or do you just hate it?" I've tried it plenty of times, it did not go down. Instead, it came back up. "If you don't like fish, how are you going to judge this place?" It's pretty easy, actually. They offer something called a vegetarian sushi burrito. I've always loved the flavors of sushi, minus the fish part. I would pick off the rice from rolls and eat it. My cousin (who graduated from UNLV this past spring) introduced me to vegetarian sushi, and my life has changed. I was quite happy with it and have gone back a few times. I've also had their teriyaki bowls, which are quite filling. For those of you who do like fish, my fish-eating friends have said that their regular sushi burritos are just as good.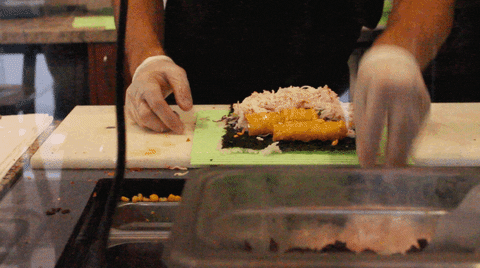 Taco Bell
Ah, the poor man's... actually, this place is gold to everyone. You can never go wrong with Taco Bell. Only have a dollar on you? You can get so many things there for $1. You could get like 800 tacos and spend less than $10. Alright, that's completely wrong, but you get what I'm saying. Taco Bell is super cheap, and the food is super good. Get something new every time you go! Get a burrito one day, a taco the next, nachos the day after. There's a lot of options for you, and even if it's busy, you still don't wait very long for your food. If none of that is very convincing, just try their Mountain Dew Baja Blast.