Things Every Student Has to Try
This list is composed of the things I enjoyed, because for obvious reasons, I want you to enjoy it when you do them, as well. Everything on this list are recommendations that I fell in love with. Yes- there also might be some things off campus, but nothing too crazy! So, do yourself a favor and try one thing on this list.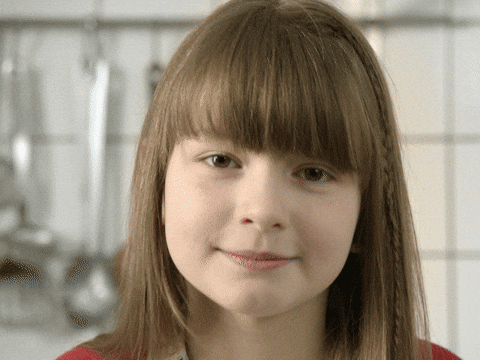 Sporting Events
This is a must as a new student at UNLV. Yes- even if you don't like sports, it is still a must. Your first game is an experience you remember for a long time. Maybe you don't remember the score, but you'll remember how much fun you had. My first game was actually seeing the Runnin' Rebels play against UNR. I went with a few friends, and this is something we still bring up all the time. There is something so exciting about yelling chants with hundreds of people, even if you don't know the words. You never see the school more united than during a game. The sea of red, the spilled popcorn on the floor, and of course, Hey Reb dancing around. If this doesn't convince you, maybe the price of the tickets will. They cost $0.00. What a deal! You've got quite an array of sports to pick from, so I highly recommend you see a game.
Explore the Libraries
There is nothing more fun (in my humble opinion) than discovering a new place. If you haven't visited a library, you're doing it all wrong. Now, you must be thinking, 'There are other libraries?' and the answer is 'yes, yes there are.' There's a total of five libraries, including the Lied library. We have the architecture library, education library, music library, and the law library. You might not be into reading, but these places can become your new study spot. I never visited another library until the end of my freshman year, and I want to kick myself for taking so long. My personal favorite is the education library. This library fulfills your dream of ever wanting to be a teacher. There are rolls of butcher paper, laminators, children's books, and so much more. I just know, if I was a child, I would be very happy in that library. The law library is a close second, and this offers quite a bit of room for you. I don't want to ruin the fun, so I'll wrap it up here. Enjoy exploring the libraries, and share what fun things you discover.
Dutch Bros
Forget Starbucks and Coffee Bean, or whatever place you get coffee from. They no longer matter. This is off campus, but it's relatively close (roughly eight minute drive). Dutch Bros. has something for everyone, no matter what you're into. Not a coffee fan? They have tea! Don't like tea either? They have soda! Just don't do caffeine? Get their lemonade! Their menu is pretty big- so big, it's only available online. I'm a fan of Dutch Bros. for quite a few reasons, but the variety of flavors and drinks is number one. I get something new every time I go, and I make sure I have my stamp card with me. One of the best reasons why Dutch Bros. is awesome - the cost. If you're really on a budget, flash them your student ID for a discount. I really hope you try it. If you want to try something new, get their Stoplight.
Campus Events
There is always something going on during or after school. You can find out about new clubs, or just leave an event with free merchandise and free food. This is a great (and usually free) way to get involved on campus. It's sometimes hard to find the time to commit to a club or to Greek life, so going to school events is an easy way to feel like part of the school. My personal favorite event is Homecoming Week. During the week of homecoming, there is a different event going on every single day. Along the academic mall, they set up tents with games and food. Last year, they had inflatable obstacle courses. Or, if you're too poor to go to Life is Beautiful, we hold our own version called Reb is Beautiful. This event is later on in the day, but it's worth going to. I was able to make a tie-dyed shirt and eat waffles covered in fruity pebbles. They even brought out a rock climbing wall. Any event, big or small, is fun. It's an easy way to meet new people, and support your school.
Student Discounts
If you aren't complaining about how poor you are, I envy you. For those of you who are, don't struggle anymore! There are so many ways to continue your normal life, all while using discounts. The number one discount is Amazon. As a student, you get six months of Amazon Prime for free, and then it's only about $6 a month to stay with prime. You might be asking why you need Amazon Prime if you don't order things very often, and that's exactly what I did. Amazon allows you to stream thousands of shows and movies with your account, no extra charge. They also offer streaming for music, so there's something for everyone. If Amazon still isn't your taste, get a Spotify premium account. For $5 a month, you get Spotify Premium and Hulu! Apple Music is also $5 a month, but there is no Hulu in that package. As a student, you can get discounts on a variety of things around campus, near campus, or online. I bet you didn't know you could get a discount with Nike.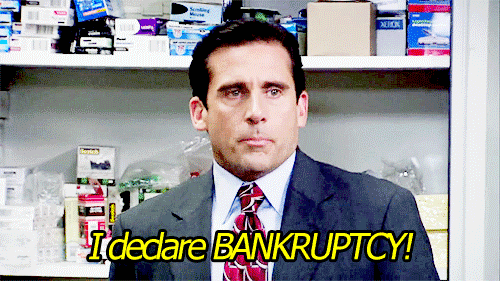 Talk to Your Professors
I'm not kidding. Talking to your professors is one of the smartest things you can do and this can create fantastic opportunities for you. Introducing yourself to your professor is a huge step, and something many students don't do. It's especially important when you're in a huge class. The bigger the class, the harder it is for a student to connect to a professor and vice versa. I personally struggle in big classes, and this is because I have to have a connection with my teachers. When you get to know your professor, you feel more confident to participate, ask questions, and even email them. This can help your grade, because participation points matter or maybe this is helping you pay more attention. Getting to know your professor can also mean they'll happily write you a recommendation letter if you ever need one. For me, it meant getting asked to take another one of my professor's classes and finding some new mentors. It's like having cool adult friends that are in charge of your grade. All jokes aside, this is something I really recommend you do, and you come to really love your professors by doing this as well.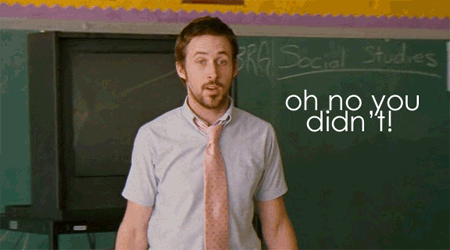 There's a lot more things you should try, and you should! These are just a few things I would tell every student. Have fun exploring campus and being a student. Maybe your list of "must try's" is totally different, and you'll pass that on! Either way, happy studying!