We all know that Vegas is a place for people 21 and up, but what about all of the students who are under 21?. Today, you can read about 20 different things to do both on and off campus while you wait to join the nightlife and the 21+ club.
~~~
Here are some off campus outdoors-y activities:
The 7 Magic Mountains - A place where you can take amazing photos and up those Instagram likes.

The Hoover Dam - A place just outside of Las Vegas where you can visit and tour our historic dam and even take a dip in the water.

Lake Mead - Who likes to go cliff jumping? Well if you do, this is the place to do it. Go out with your new found friends and make a splash this summer.

Red Rock - If you are into that hiking life, I recommend that you go out to Red Rock, a place to hike and mountain climb. It is a great time and will definitely give you that dessert vibe.

Mount Charleston - A place that is very multi-purposed; you can hike and bike in the summer or snowboard and ski in the winter.
Looking for things close to campus? Well these next few items are sure to do that.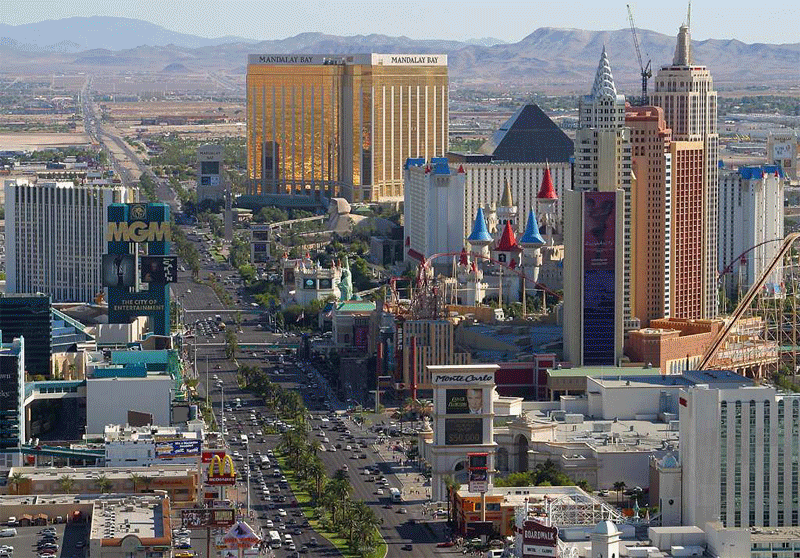 High Roller - Go out and ride the High roller, it's a super cool ferris wheel right on the center of the strip. Housed at the Linq, it has great views both day and night.

The Strat - If your thrill seeking, then jump off the stratosphere; its a few hundred feet to the ground and a great time to really question life choices!!

Vegas Shows - Vegas has great nightlife so I always recommend a show on the strip. We have shows from Carrot top to Circus De Soleil playing nightly across the strip.

Food Food and More Food - The strip has some of the best places to eat in the entire world, so I hope your hungry.

Shopping - Shopping may not be everyone's favorite thing to do, but if your into dropping some extra cash on your outfits we have several malls surrounding campus some of which are open 24/7
Need something to do on campus we got you there too.
Study abroad - A time for you to leave the whole semester or just a few weeks and get cultured while still learning and earning credits towards your major.

Alternative Breaks - Alt. Breaks are also a huge thing at UNLV and its where you spend a weekend or week in other states and get some of your community service out of the way.

Join a club/Registered Student Organization - We have over 350 different orgs here so I promise there is one that will fit you, and if not start your own all you need is 5 members and a faculty advisor.

Greek Life - Greek life is a growing commodity at UNLV and a great way to meet and make your life long best friends.

Campus Job - Finding an on-campus job, not only will it fill your time, but also give you some extra cash in your wallet for the school year.

UNLV Theater - Visit our theater at UNLV and watch one of our amazing student performances.

Work on your love life - UNLV is diverse in so many ways there has to be someone out there for you… hopefully.

Dutch Bros - Yea I said it. We all love to get our coffee and rebels get theirs from the best coffee shop around.

Rebel Events Board - Get in the know of our Rebel Events Board, they have a lot of events throughout the entire year.

STUDY - Lastly, Your in college for a reason GO HIT THE BOOKS in the library or your own favorite study spot
Trey Curtis-Brown, Senior
Orientation Assistant
High School: Green River High School
Major: Kinesiology