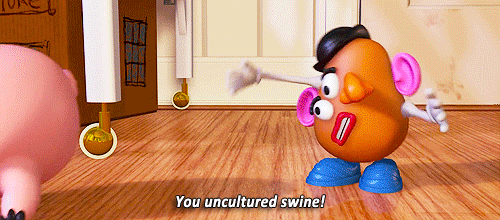 When people think of Las Vegas entertainment most think of residency shows, DJ concerts, and Cirque Du Soleil but Las Vegas is also home to fine arts. There are a plethora of artists of multiple disciplines that showcase their art in various ways, ranging from students, amateurs, and professionals. There is plenty of art to be seen on and off-campus and away from the strip.
(Art Walk 2018)
College of Fine Arts- UNLV is home to the College of Fine Arts and the many students that attend (myself included). The College of Fine Arts has multiple disciples: art, dance, film, theater, architecture, music, and entertainment engineering. Students of each discipline exhibit their art through galleries, showcases, exhibitions, concerts, plays, and performances throughout the semester. Student art is exhibited in galleries, music students perform in UNLV's concert halls, and theater majors host plays in their venues. The College of Fine Arts also hold events such as our Annual Art Walk or 48 Hour Film Fest!
(The Flashlight and Artemus W. Ham Concert Hall)
UNLV Performing Arts Center- The home for UNLV's performances, AKA the Performing Arts Center (PAC), is the go-to destination to view student performers, guest performers, and occasionally professors. The PAC is shared by performers of different departments. It is open to the public and students have access to discounts. Sometimes, even free tickets!
(Donna Beam Fine Art Gallery)
UNLV Art Galleries- UNLV has eight art galleries that showcase budding artists and their works. Donna Beam Fine Art Gallery and the Marjorie Barrick Museum of Art are two of the most notable galleries on campus. Each semester the galleries are refreshed with new pieces of work from varying themes.
(Arts Factory)
Arts District- Often overlooked and sparsely spotlighted in Las Vegas is a tight-knit amateur art community centered in the Arts District. Originally spanning 18 blocks (but has since expanded), it is located a few miles north of the Strip. The Arts District is home to the Arts Factory, a warehouse that houses multiple artists and serves as their studio and showcase. First Friday is an event held on the first Friday of every month that illuminates the artists' works and performances. Admission is free and it draws crowds of Las Vegas locals.
(Las Vegas Philharmonic)
The Smiths Center- The Smiths Center consists of three theatres that host the best of dance, music, and broadway. Broadway productions include The Book of Mormon, Wicked, The Lion King, and Hamilton. Additionally, a part of the Smith center includes the Children's Discovery Museum. Many of the performers at the smith center are actually professors at UNLV. I have personally attended multiple performances including their Spotlight Series for 10 bucks a ticket. There is also the Nevada Ballet Theatre for Dance and the Las Vegas Philharmonic for music. The Philharmonic even offers student passes where students pay a fraction of the cost for admission to view their performances.
I hope you are able to enjoy some art-filled parts of Las Vegas while at UNLV as much as I have!
Leslie Ramirez
Orientation Leader
Hometown: Pahrump Valley, Nevada
Major: Music Composition