Looking To Get Into Greek Life?
Elizabeth Solis
While there are endless opportunities to get involved on campus (and all of them are great ideas) and over 300+ clubs that you can join, fraternities and sororities are going to be a large part of that. There are 37 chapters (or different organizations) that call UNLV home but there is a stigma that surrounds Greek Life because of mainstream media so let's break some of that down!
Different Kinds of Organizations
To begin, they are academic organizations that are typically found within a major and those are co-ed, but the most popular ones are going to be your social ones. A fraternity is an organization that is typically exclusive to or is associated with those who identify as male and a sorority would be for girls. Then there are councils, which are essentially like an umbrella term that host different types of fraternities and sororities. The Interfraternity Council (IFC) has about 12 chapters on campus and they are fraternities that typically revolve around brotherhood, leadership, and philanthropy. The Panhellenic Council (PHC) is for sororities that identify mostly with developing their members to have large roles in sorority life and grow professionally. These two councils are large with many members.
There is also the Multicultural Greek Council (MGC) which is usually based on a particular culture and they really like to emphasize that anyone and everyone is welcome to join, regardless of what culture they identify themselves with. They work closely with one another and focus largely on academics and community service. Lastly, UNLV also has the National Non-Panhellenic Council (NPHC) which consists of historically African-American fraternities and sororities that develop community service projects and highlight student leadership as well as educational programming.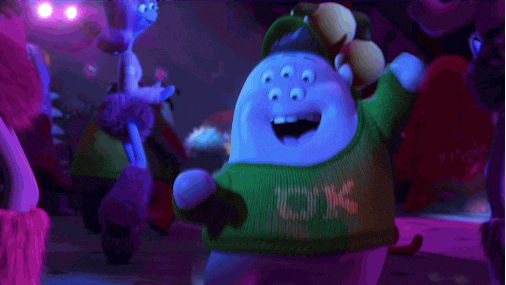 What To Expect
Each organization is going to have its own individual values and goals for its members. They will have different processes that you need to go through/complete in order to join, as well. Once you join an organization, each one of them hosts its own events within its own fraternity or sorority and with others, especially as part of the university. It can definitely be time-consuming and possibly overwhelming at times because as a college student, sometimes having to balance school, work, home, and a social life can get out of hand. But those are challenges that you will face throughout your entire college career and after. That is why joining one of these groups is great because they can teach you a multitude of different skills that can be applied in the real world. Some of these skills include time management, networking, building connections, cooperation, organization, and many more.
You can also expect to create bonds and build memories that will last you a lifetime. While of course, everyone's personal experience varies, getting involved with a social organization will definitely add to your college experience in an amazing way. I believe there is something for everyone within and outside of Greek Life. It just depends on what you are willing to get into and what suits you the best. Regardless, anyone who is involved on campus will tell you that it is one of the best opportunities offered and it can open plenty of doors for you. Your own experience is what you make it and Greek Life would be a great start.